Kasana Exports
We are a registered company in Ministry of Commerce & Industry, Foreign Trade Department, New Delhi as a 100% raw human hair seller and exporters from India. Our buyers are very satisfied with our hair quality and best services. We can fallow through our buyers attitudes and their desires and their investment volume also. We want long term business with our buyers for ever. So, we will maximum provide with best quality and reasonable price and quality customer service. To qualify this we have a well experienced and skilled team with us to provide excellent raw Human Hair Products.
We are backed by a highly advanced manufacturing facility which assists us in manufacturing and exporting bulk quantity Machine Hair Extensions. Our Machine Hair Extensions are ideal for all age group people as they are made available in different shapes, colors, lengths and patterns.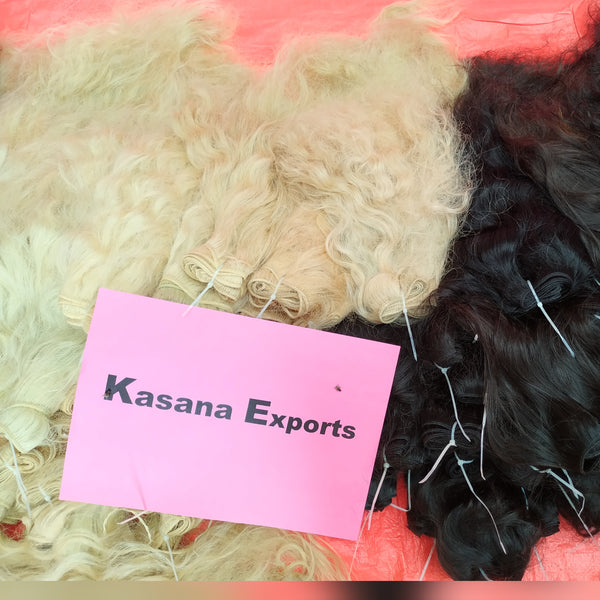 Kasana Exports 6 years of business excellence
Welcome to Kasana exports!
Kasana exports 100% raw natural human hair.
Why Choose Us
Kasana exports supplies 100% natural virgin human hair. We are professional organization which deals as the Manufacturers, Exporter and Supplier of a variety of hair products. Our products are widely demanded in the global fashion industry and we deal throughout the world markets.
Quality without a compromise
100% Natural human Hair.
Cuticle Intact Hair.
Free of impurities and pests (no grey hairs, no lice/nits)
Tangle free, no shedding hair wefts
The hair can last longer and save you money.
Our Values
Kasana Exports is a Manufacturer, Exporter and Supplier of Raw Natural Human hair and Human Hair Extensions. We are headed by Mr. Ravi Kumar who has an intense knowledge and industry experience and has been guiding us in the most efficient manner and transform us into a market dominant entity.
Infrastructure:-
We have a perfectly organized vast infrastructure which is comprised of a large manufacturing unit. There is modern machinery and equipment available in our manufacturing unit to facilitate better production rate while maintaining the best quality.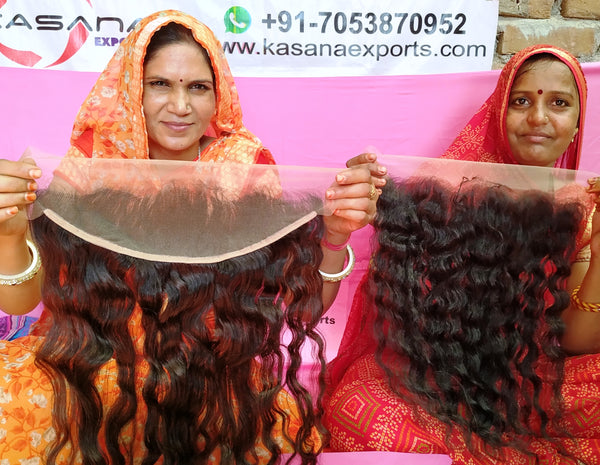 Product Features:
Easy to use
Natural shine
Excellent strand strength
Knit & tangle free property
Raw unprocess human hair extensions
Straight, Curly, Wavy Hair extensions
Lace closures
Lace Frontals
Bulk Human hair
Blonde hair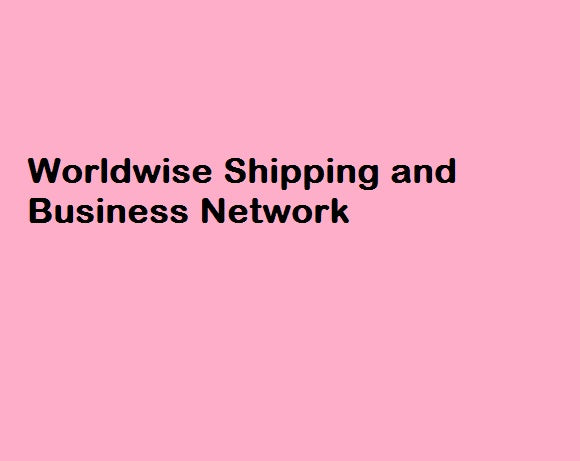 Worldwide Shipping and Business Network
Worldwide Shipping:
In 99 % cases, Every order will Shipped out within 24 - 48 hours,and we share tracking number on your email, Mostly 3 - 5 days delivery time.
Business Network:
North America Continent
South America Continent
EUROPE
Africa Continent & Worldwide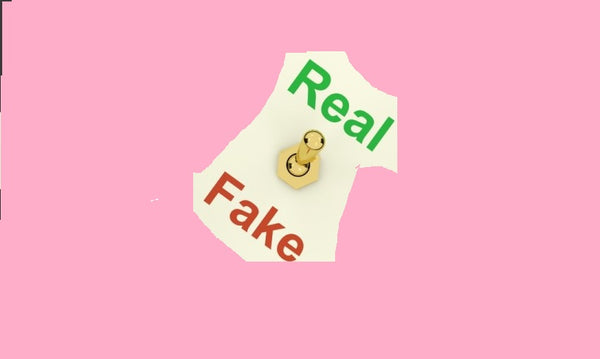 Grade system
Grade system is fake...made by china...in early years china started grades like 1A and then 2A after 3A ....continue now 7A and 8A and 10A..

the hair is all the same all these years what changed is grade to make fool to people...better you try indian raw temple hair..

AS well Brazilian, Malaysian, Peruvian and cambodian also fake names of processed hair....all the waste and comb waste of indian hair goes to china for chemical processing at cheap prices and after chemical processing they are selling it with different names for more sell..they will tell people it is different hair...and they are selling as raw hair with high prices...but the hair is all same all time processed..you think about it...

read below article for more info..you can google for more info

https://www.yahoo.com/beauty/the-real-story-behind-where-your-hair-extensions-come-101266901210.html

what we sell is indain hair...which is raw and unprocess..single donor hair.

Thank you.
PayPal Payment
What is Payment method?
Through PayPal on Website easy, fast and saves a lot time.
How to order ?
Ordering is easy go to menu..choose desired texture and choose size add to cart and choose quantity then if you want to add more choose texture and size and add to cart...and continue.
For more info please contact us with below info...on whatsapp/Email.
Pre plucked Raw hair Frontals
Samples and Returns Policy.
Sample order welcome
Minimum sample order : you can order 2 pieces for sample/test. once you get the piece, you can take few grams of hair weft  from bundle and test for bleach / color/dye, flat iron or any other test. 
Return policy
We care for our clients, our most unhappy customers are the greatest source of learning and improving products, So if you buy from us and you dont like it by any reason. please email / whatsapp us, we will send you paid return shipping label. once we get item delivery here. we will give you 100% refund. Be so be confident try our products. we are with you and your money is always safe with PayPal and us.
frequently asked questions
What type of hair care products should I use?
Treat this hair like your own hair. Use Dove intense repair shampoo and conditioner. Avoid using heavy greasy pomades.
How long does it last?
l00% Pure Virgin Indian Remy hair can last for a very long time, depending on how. you maintain it. Treat it like your own hair and take good care of it for it to last even longer. Many hair extortionists prefer Indian hair because it is just so beautiful, and since ours is unprocessed, it can last longer than any other kind of hair. If you still have questions please email us or consult your hair stylist.
Can I go swimming?
You may go in swimming pools and hot tubs. It is best to wash the hair right after swimming. Avoid getting hair in salt water as the salt can take all the moisture out of the hair and it will lead to tangling of the hair. Never braid your hair and go in salt water. It is best to wear it down.
Can I color this hair?
Yes, as it is l00% virgin human hair which is not processed in any way. So you can color the hair. Generally it is advised to make any major color changes after having your extensions applied. You can color as often as you'd like.
What do the terms "bulk" and "wefted" mean?
Bulk hair – Bulk hair is loose hair that is used for braiding and many other hair extension styles. We deliver it tied in a bundle ready for use.Wefted hair – Wefting is the process of sewing the hair strands across in one straight line. Weft hair is used for weaving.
What is Double Drawn Hair?
Every hair piece contains only hair of the same length. The process is done by hand and no machine is involved. For example: a hair piece of 20 inches of Remy quality and double drawn has hair lengths 0i`20″ only. lt contains no hair shorter than that. In non-Remy hair all the hair is not in one direction this kind of hair is used for manufacturing paint brushes or hair for dolls. We don't sell this. Its china type hair. Mixed and multiple donors hair.
What is Single Drawn Hair?
Every hair piece looks like a ponytail made of different lengths of hair. 'The very short hairs have been removed. For example: a hair piece of l6″ to l9″ inches of Remy quality and single drawn * Has hair lengths of i6″, l7°', l8″ and l9″. All hair is in the same direction because it all came from the head of a single donor.
What is Remy cuticle hair?
Real Remy cuticle hair is the highest-grade human hair available and comes from one individual. The hair is sectioned and allowed to fall into its natural growing pattern. The hair is then cut and carefully sewn to maintain the natural cuticle direction so matting and tangling are virtually eliminated. Our hair is real Remy Cuticle hair.
What is Virgin Hair?
Virgin hair is totally unprocessed hair. It is 100% natural and hence there are no damages to the cuticles. The cuticles product the hair and hence it is important that the cut are intact in the hair. We select the hair by exercising great care and ensuring that it is soft and beautiful. All of our virgin hair is Remy. The end results in son beautiful long lasting hair with Lots of body. You will be 100% satisfied with our hair, Guaranteed!
Why is Indian hair so special?
Indian hair is highly regarded in the hair industry because of its flexibility, durability, and texture. Indian hair is naturally thick and lustrous, so it gives the best possible styling and installation Options for extensions. The hair is also naturally dark, so it works great with most braiding and weaving applications for women of color, and works for Everyone. Remy Indian hair goes hand in hand with long lasting quality, so you can be rest assured if the hair is guaranteed to be Remy Indian hair. All of our hair is guaranteed.
Where Indian hair does came from?
The sources of Indian hair are the temples in India. In India, it is a very common tradition for people to sacrifice their hair in certain specific temples in return for the prayers that have been answered by the respective deities. The Devotee goes to the temple and gets the hair shaved from the temple. The temple authorities collect all such shaved hair from the devotees and periodically auction the hair to the various bidders. The proceeds from the temple auctions are gradually pumped back into the community by the temple authorities in various charitable forms.
What is Payment method?
Through PayPal on Website easy, fast and saves a lot time.
How to order ?
Ordering is easy go to menu..choose desired texture and choose size add to cart and choose quantity then if you want to add more choose texture and size and add to cart...and continue.
Kasana Exports Raw hair Company Pictures
Raw Indian temple hair bundles
Blonde hair bundles and Closures Available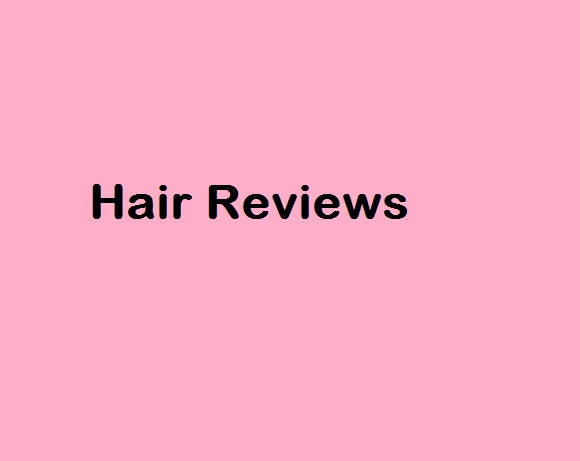 Kasana Exports Hair reviews
Hello,
there is many clients, who did reviews on our hair. please check the link.  kasanaexportsreviews
Kasana Exports Contact info